Pregnancy Chiropractic at Boyce Chiropractic
Is Chiropractic Care Safe During Pregnancy?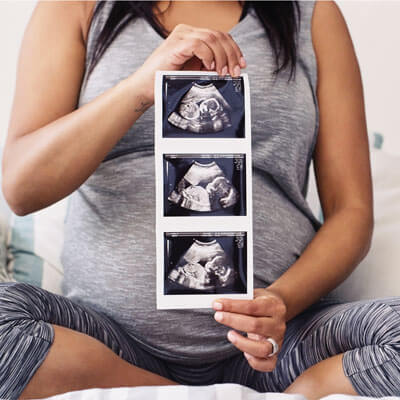 Chiropractic care is extremely safe during pregnancy and benefits both Mom and baby. At Boyce Chiropractic, over the course of nearly twenty years in practice, we have seen firsthand that women who receive regular chiropractic care during pregnancy have shorter labor times and shorter push times. Many research studies show the same results.
The concept of adjustments for pregnant women is the same as for other adults, but they are gentler and address pelvic issues as well as the spine. We tailor care to make you as comfortable as possible, and we offer pregnancy pillows and other devices to help you lie safely and comfortably for your adjustments as your belly expands.
How Does Chiropractic Help?
Since your nervous system controls every function of your body, keeping it as stress-free as possible helps your body deal with the rapid physical, hormonal and emotional changes associated with pregnancy. Regular chiropractic adjustments keep your nervous system working optimally—they also reduce pregnancy pain and discomfort, relieve strain on the joints and muscles, help regulate hormones and help you sleep.
We Go the Extra Mile
We know this is a special time for you, and we want to help maximize your enjoyment of it. We take extra time to get to know you and what your goals are, and we create a customized care plan specifically for you. We let you know what to expect every step of the way. We'll provide some home-care exercises, too, so you can keep feeling great between adjustments.
NEW PATIENTS
Webster Certified Doctors
Dr. Boyce and Dr. Keuss are both certified in Webster Technique, an adjusting method designed for prenatal care. In addition to the spinal adjustments, Webster also works with the soft tissues of the pelvis, keeping ligaments and muscles aligned and working well. When the pelvis is properly aligned, it creates more space for your baby to grow and develop, and to get into the best position to facilitate delivery.
Book Today
Get started with your prenatal pregnancy care today. Contact us for more information or to schedule.
---
Pregnancy Chiropractic La Grange IL | (708) 308-4585