New Patients at Boyce Chiropractic
We strive to exceed your expectations at Boyce Chiropractic, where we offer genuine care, not a cookie-cutter approach to treating symptoms. To get started, we provide new patient paperwork online so you can complete it at your convenience at home.
Your First Visit
Our kind, friendly front office staff will greet you and help you feel at home. You'll watch a five-minute welcome video that addresses some frequently asked questions, and then you'll meet with your chiropractor. We'll go over your health history and talk about your current complaints and health goals, and then we'll conduct a thorough examination. We typically do not adjust at this visit, although we may in certain situations. This first visit usually lasts thirty minutes.
Our front office will schedule your second visit, which should take place within one to two days. In the meantime, we will review your exam results and devise a treatment plan for you. We'll also verify your insurance coverage so at your next appointment, we can explain exactly what's covered.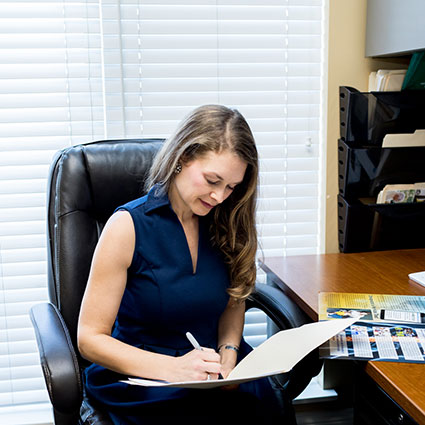 Your Second Visit
At your second visit, we'll go over our report of findings. This is a thorough report, and we give you a binder with all of the information, which includes the cause of your pain or condition, our treatment recommendations and an explanation of these recommendations. Our front office staff will also go over the cost of care and discuss your insurance coverage at this appointment. If you choose to begin care, you'll receive your first adjustment at this appointment. This visit is 30-45 minutes.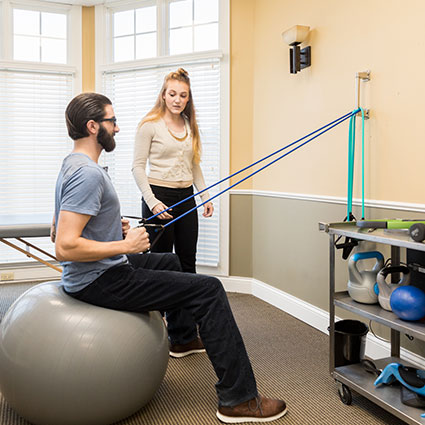 Treatment Plan Visits
We typically schedule appointments for your entire treatment plan in advance, so you don't have to bother with scheduling at each visit. Over the course of your care, we'll do two to three progress reports to let you know how your body is healing and to ensure we're on track to meet your health goals. Typical treatment visits are 20-30 minutes.
Get Care for Your Family
We offer family plans and interest-free payment plans to help you and your family get the care you need. Contact us today to schedule.
CONTACT US
---
New Patients at Boyce Chiropractic | (708) 308-4585